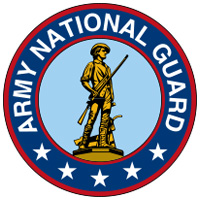 A staff sergeant with the California Army National Guard died Wednesday night after showing signs of a heart attack during a training exercise at Camp Roberts, officials say.They say Raul Escobedo, 41, from Fullerton, was taken to a San Luis Obispo hospital after soldiers tried to revive him around 10:30 p.m. They say he was on an off-shift at the time.
Earlier that evening, they say Escobedo was taken to another hospital in the area after having chest pains, but was checked out and released.Officials say Escobedo's wife, who is also a National Guardsman, was flown to the hospital shortly after he died. Escobedo was taking part in annual training at Camp Roberts. There are about 5,000 soldiers at Camp Roberts right now for the training, which began on June 6 and continues until the June 22.
Escobedo was with the California Army National Guard's 40th Infantry Division where he served as an operations noncommissioned officer.Behavioral health counselors and chaplains have been deployed to provide counseling to his family and the soldiers of his unit.