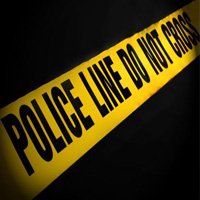 On September 11 at approximately 10:00 a.m. the San Luis Obispo Police Department received a report of a suspicious device placed near the entrance doors to a business in the 1300 block of Chorro. SLOPD police officers arrived on scene and made an assessment of the device. The device was constructed in such a fashion that the county Bomb Task Force was called out to examine the device further.

Upon the arrival of the BTF an assessment of the device was made using the BTF robot. After further review and assessment, the device (utilizing the robot) was removed from its location and placed into a secure containment vessel and transported to a safe location.
During this past weekend the BTF was able to dismantle the suspicious device. Located inside the device was a small amount of substance believed to be gunpowder and 14 firecrackers. All the items have been turned over to the San Luis Obispo Police Department so they can be further analyzed and processed for evidence.
Currently this investigation is ongoing and at this time, due to the nature of the investigation, the department will not be releasing photographs or a complete description of the device. Anyone with information about this crime is encouraged to contact the Police Department or Crime Stoppers.