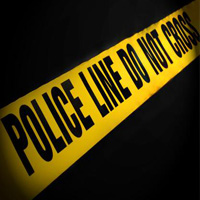 On Thursday, September 26th at about 11 a.m., the Paso Robles Police Department received a call from a citizen regarding a suspicious package. The citizen reported seeing a brown paper bag sealed with black tape in an unattended shopping cart. The shopping cart was located outside Walmart on the east side of the store next to the garden center and some propane tanks.

The Paso Robles Department of Emergency Services and the Police Department set up a command post in the area and began cordoning areas of the parking lot, closing portions of South River Road and evacuating parts of the Walmart store for safety measures.
The San Luis Obispo County Bomb Task Force was called for assistance as a precautionary measure.

The San Luis Obispo County Bomb Task Force arrived and deployed its robot at approx. 1:15 p.m. The package was opened which contained miscellaneous trash items that did not pose a threat to the public. All cordoned off areas, closed streets and evacuated areas were reopened at approximately 2:00 p.m.