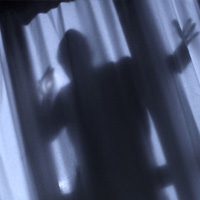 On Sunday, August 18, shortly after 5:00 am in the morning, Morro Bay Police were called to an apartment in the 2100 block of Main St. to investigate a reported battery. The victims reported to officers that three males had burglarized the apartment, held them against their will, and battered them, leading to injuries to two victims.

The investigation led officers to another apartment in the same complex, where they believed the suspects were hiding. Officers obtained a search warrant and surrounded the apartment for several hours. Shortly after 3:00p.m., 19-year-old Darrell Marquis Switzer of Bakersfield, and 30 year-old Eric Ross Jr. of Morro Bay, surrendered to police without incident and were taken into custody on felony counts of burglary, false imprisonment, and battery.

A third suspect, 20-year-old Mckinley Ray Thomas of Los Osos, was also identified and is wanted on felony charges in association with similar offenses. It is unknown where Thomas is at this time and Morro Bay Police urges citizens to report any information concerning Thomas' whereabouts immediately. It is unknown if Thomas is armed, but citizens are advised to use caution and not confront Thomas if he is seen. Thomas is described as a Black Male Adult, 6'01", 140 lbs, with black hair and brown eyes.