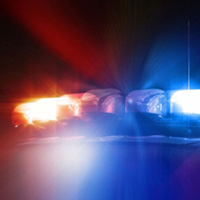 On Monday, March 3, 2014 at approximately 1:25 p.m., Paso Robles Police Department officers conducted a traffic stop on a 1991 Honda Accord along the 1100 block of Black Oak Drive, Paso Robles. Officers subsequently determined the car was stolen out of Arizona. Additionally, the suspect matched the description of a suspect seen walking away from a stolen car recovered in Paso Robles a few days prior.
Subsequent to the stop officers arrested 19 year-old Jacob Levi Arvik, of Colorado Springs, CO. Officers determined Arvik also had a felony arrest warrant issued out of Colorado. Officers ultimately seized .8 grams of suspected heroin from Arvik and located several items believed to be stolen in numerous local thefts.
Arvak was booked into the San Luis Obispo County Jail on the following charges: Vehicle Theft; Possession of a Controlled Substance; Receiving Stolen Property; Possession of Burglary Tools; and Possession of Drug Paraphernalia. Officers are continuing the investigation and attempting to potentially link recent thefts to Arvik.
Anyone with information about this, or other crimes, is encouraged to call the Paso Robles Police Department at 805-237-6464. Or persons wishing to remain anonymous are encouraged to call Crime Stoppers' 24-hours