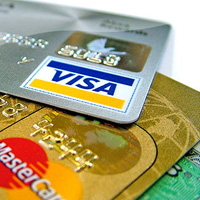 On Tuesday, 01/14/2014 at approximately 4:45, the Pismo Beach Police Department was dispatched to the Pismo Beach Premium Outlets in Pismo Beach on a report of two suspects attempting to pass counterfeit credit cards at numerous businesses.
A short time later, Officer's located 25-year-old Nathan Frank Smith of Los Angeles and 27-year-old Sara Ashley Petrill of Norwalk who were subsequently arrested on numerous charges of burglary, possessing and manufacturing counterfeit credit cards, possession of Methamphetamine and drug paraphernalia, and criminal conspiracy. Approximately 50 counterfeit credit cards were seized.
The Pismo Beach Police Department is currently working with outside agencies in an attempt to locate additional areas in which counterfeit currency was passed by Smith and Petrill.
Both suspects were transported and booked at the San Luis Obispo County Jail on the above charges, with bail set at $160,000 along with a Parole hold on Smith and bail set at $160,000 on Petrill.