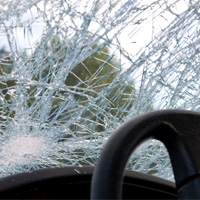 Two fatal accidents to tell you about. Two people were killed when their car passed in front of a pickup truck on Union Road and Highway 41 yesterday afternoon. People in the pickup might have been injured. Paso P.D. is investigating.
A little earlier Santa Barbara County Fire Department responded to a head-on vehicle accident on Highway 154, 1/4 mile north of San Antonio Creek Rd. The accident involved an SUV and a mid-sized sedan.
One person, a 31-year-old man from Nipomo, died at the scene and another was treated for minor injuries. Highway 154 was closed in both directions. The road was wet at the time of the accident due to rain. The cause of the accident is under investigation by the CHP.