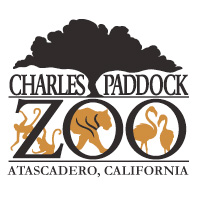 The Charles Paddock Zoo is very pleased to announce that two Red Panda babies were born recently at the zoo. The two cubs were born on June 15th, but due to the summer temperatures in Atascadero and the high risk of mortality in captive born cubs, the staff has closely monitored the young pandas and their mother with as little interaction as possible. The cubs were born in a nesting box inside a specially air conditioned holding area. Red panda cubs are unable to regulate their body temperatures very well, and overheating is a major concern that can lead to cub mortality. Now that the cubs are older and starting to move around on their own, their survival chances are much higher.
Please join us Saturday, September 21st between 10:00 am and 4:00 pm for International Red Panda Day at the zoo. There will be special games and crafts. Our Teen Zoo Crew will be doing face painting and there will be several "Meet the Keeper Talks" explaining the panda program and conservation efforts. Regular admission prices apply for Red Panda day, so stop by and meet our proud Panda Parents! While the cubs will most likely not be visible to the public on Red Panda day, the adults will be on exhibit and photos of the cubs will be posted at the exhibit.

The Charles Paddock Zoo is open every day of the year except Christmas and Thanksgiving Day. Summer hours are 10:00 am -5:00pm. Zoo admission is $7.00 for adults 12 years old and up, $5.00 for children 3-11, Seniors 65 and older $6.00, Children 2 years old and under free.