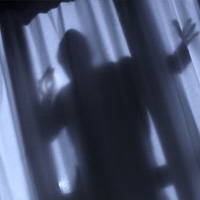 On Thursday, March 13, Morro Bay Police investigated two separate commercial burglaries to local businesses on the waterfront street of the Embarcadero. Both businesses involved, Catch the Wind Sailing and Lucia's Apothecary, were burglarized when their entrance doors were forced open with an unknown tool which damaged the front doors and left similar evidence at both locations.
Taken from the businesses were currency and other smaller retail items, the total estimated loss to both businesses was over $1000.
On Thursday, March 20, Officers were investigating unrelated information about additional thefts and contacted a male and female staying at a local motel. During their investigation, officers' located evidence that matched evidence recovered from the two commercial burglaries. Geoffery Ford and Kaitlyn Jones were arrested for Burglary and Possession of Burglary Tools. Ford was also arrested on an additional charge of Possession of a Controlled Substance. Both Ford and Jones were booked into the San Luis Obispo County Jail and are in custody awaiting an arraignment.
At this time the investigation is ongoing. There have been an additional 12 reported thefts and burglaries of vehicles, businesses, and residences in the past three months, and we are actively investigating to determine their connection, if any exists, to the above crimes and suspects. Morro Bay Police want to remind community members and business owners to carefully secure valuables, and store money in a safe, undisclosed location. Anyone with information about ongoing thefts is encouraged to call the Morro Bay Police at 805-772-6225.