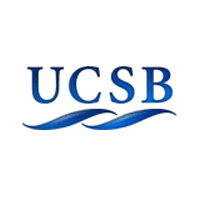 The Santa Barbara County Sheriff's Search and Rescue team has been called in to assist Sheriff's Detectives, Isla Vista Foot Patrol Deputies and UCSB Police Officers in searching for evidence related to the brutal attack and rape of a UCSB student by a group of suspects on Sunday, February 23.
The 19-year-old female victim was last seen walking alone between midnight and 12:30 a.m. in the area of Embarcadero Del Mar and Segovia Road. The Sheriff's Search and Rescue volunteers were called in at 4:15 p.m. today, February 25, to help authorities canvas the area for any evidence that may assist with the investigation.
They will be searching potential crime scenes in East Isla Vista and the UCSB campus. At this point in the investigation, it is still unknown where the assault took place and the suspects have not been identified. Authorities are actively working together to determine what happened and who is responsible. We continue to request public assistance to help solve this crime. If you have any information whatsoever on this case, you are urged to call 9-1-1 immediately. To leave an anonymous tip, call 805-681-4171.