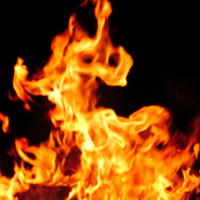 There was a vegetation and refuse fire in the 7800 block of Sinaloa Road in Atascadero yesterday at 4:24 in the afternoon.

Fifteen firefighter arriving on scene found an approximately 100'X100' square feet area of vegetation and refuse on fire which had spread to a nearby detached garage.
The fire was caused by a juvenile playing with a lighter.