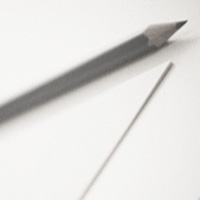 Morro Bay National Estuary Program is excited to announce the winners for the State of the Bay Haiku Contest: Lee Darling from San Luis Obispo won the Adult Category, and Rebecca Schwind from Arroyo Grande won the Student Category. Runners up include Kathryn Hansen from Santa Margarita for the Adult Category, and Andrew Paiz from Cambria from the Student Category.
The contest was open January 1 thru February 3, 2014, and received 89 entries from 48 people. Entries were evaluated by three volunteer judges according to the following criteria: adherence to theme "Morro Bay estuary," adherence to haiku form with 17 syllables and three lines (5/7/5), imagery, creativity, and originality. Volunteer judges included Evelyn Cole, MA, MFA, Kevin Patrick Sullivan, and Adrienne Harris.
Contest winners received gift certificates donated by The Rock Espresso Bar in Morro Bay and Joycups donated by The Joycup Co. The winning haikus will be printed in the State of the Bay report. The State of the Bay prepared by Morro Bay is a science-based assessment of the health of Morro Bay and the Morro Bay watershed. The report will be available in March. All of the entries will on display at the State of the Bay Family Event on Saturday, April 12, 2014 at Tidelands Park.